The death of Dan Fogelberg the other day hit me surprisingly hard.
In his prime I was a huge fan of Fogelberg's music. His albums Phoenix and The Innocent Age were staples of my formative years. I was such a fan that I still remember – and this is going to date me a bit – smuggling a cassette tape into a department store so I could dub their copy of Fogelberg's song "Part of the Plan" on a floor model of a stereo with a dual cassette deck. (Okay, I was a cheap kid. I'll admit it. But it was the only time I ever did anything like that and I later did legitimately purchase the song in several formats – so please don't sic the Fogelberg estate on me.)
Over the years I had lost track of Fogelberg's music somewhat, but I pulled some out after his death. The depth and quality of his musicianship and his songwriting struck me anew. This was a prodigiously talented man.
When I discussed Fogelberg's death later with my hipster music friends, most of them had nothing but good things to say about the man – but they all tended to make a proviso distancing themselves from his music. "Not a fan – but still very sad…," was the standard response. Or, "That's a shame. He wasn't bad, a little sappy for my tastes…"
However, the thing is, he really wasn't.
If you take more than a cursory glance at his body of work, you'd know that he was so much more than that. He was an inventive, polished, creative and imaginative song stylist.
He also wrote some of the most literary lyrics of his time. Check out the words of "Same Old Lang Syne" again sometimes, it is nearly breath-taking the way he was able to simply but dramatically tell a musical short story, full of heartbreak, humor and loss.
As far as the soft-rock stigma which had dogged Fogelberg over the decades – well check out "Face the Fire," "Phoenix" and "The Power of Gold" and tell me he couldn't rock out sometimes.
In the meantime, lots of bands which are considered to have hard-rock cred are often just as soft as anything that Fogelberg recorded during his career.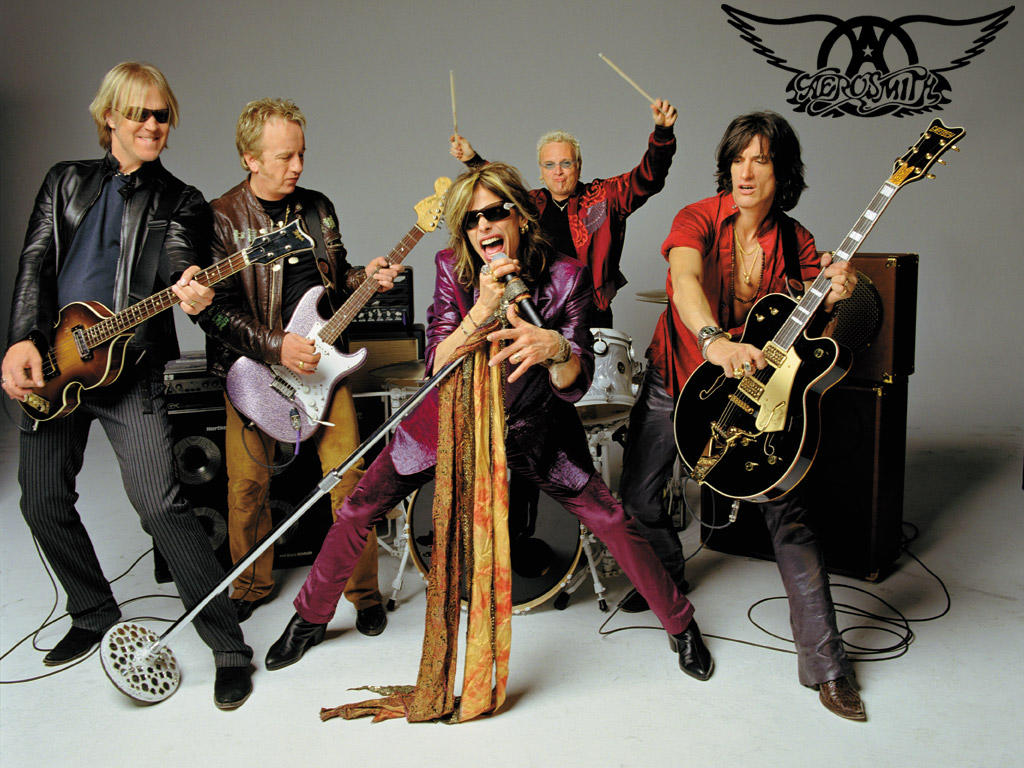 Aerosmith – a good band, granted – has spent the last couple of decades performing music that is much sappier than anything Dan Fogelberg ever wrote. ("Life's a journey, not a destination," anyone?) How long do they get a free pass as bad boys for their early music, which is over thirty years old now?
Bon Jovi is also notorious for their hackneyed lyrics. Try actually reading the words to "Never Say Goodbye" sometime. That song has more clichés packed into a few minutes than a Hallmark convention – often mixing two or more clichés into a single line. Yet, again, they are still considered to be tough while Fogelberg is treacle.
Where along the line did Dan Fogelberg slip from being cutting edge to the punch line of a Denis Leary joke?
Why is it that it has been deigned by someone – God knows who – that we are allowed to like Black Sabbath, Jethro Tull and Guns'N'Roses but not allowed to listen to John Denver, Olivia Newton-John and Huey Lewis and the News? Really, is there that much difference between Radiohead and Del Amitri? So why is one still constantly lauded while the other has faded back into obscurity? Why is Liz Phair circa-Exile in Guyville hip, yet Liz Phair circa-"Why Can't I?" considered heresy?
So, I prefer to listen to ABBA than Led Zeppelin. Is that so wrong?
I'm not even saying that I don't like Led Zeppelin. Much of their music is very good. I'm just saying that they do not play as big a place in my life or likes. If one of their songs comes on the radio, I usually could care less one way or the other – because they are always on the radio. I never get the rush of recognition and joy from one of their songs that I would if I heard, say, "S.O.S." or "Does Your Mother Know" or "Angeleyes."
I just hate being force-fed the company line of who I am supposed to enjoy. The music Nazis have decided that you are supposed to deify Zep and yet if you like ABBA you are either out-of-touch, European or gay. I am none of those three (although I suppose the first two could be argued). I'm just a person who respects songcraft over histrionics.
Before you get on your high horse – I do love rock music. I am in no way saying that pop music is intrinsically more satisfying than a good pounding power chord. I have music in my collection that could make your ears bleed and when I'm in the mood there is nothing better.
As far as hits versus obscurities, I love hundreds of bands that I'm sure you've never heard of. I have written two books about musicians who are most-certainly cult artists. I totally respect artists who are independent in their outlooks and their execution.
I'm certainly not complaining about people liking bands that I don't particularly. Quite to the contrary, anything you like is great. Please give me the same courtesy.
Who decided that anyone has any right to judge anyone else's tastes? Art is supposed to be subjective – either you get it or you don't. So if you don't like… say, Barry Manilow… no big deal. Don't listen to him. There are plenty of people who do. And frankly, they don't have any interest or need to hear your judgments on their choice.
Love what you love. If you'd like to try to introduce someone to music you think they have missed – more power to you. Music is about sharing and experiencing, so feel free.
However, if the tastes don't dovetail with yours, just deal with it. Just don't judge if people like songs which may not be quote-unquote cool. That kind of attitude is the thing which is not cool.
For example, there was a scene in the 1999 movie version of High Fidelity which pretty much crystallized all that I hate about these attitudes.
Jack Black was playing the counter guy in a Chicago used record store. A middle-aged "square" came up to his character, wanting to buy the song "I Just Called To Say I Love You" by Stevie Wonder – because it was his daughter's favorite song. And Black's character refused to sell it to him – mocking him for his bad musical taste and claiming that the guy couldn't know his daughter that well because it was impossible for her to actually like the song.
Granted, "I Just Called…" isn't one of Stevie's great moments – but who the hell was the worker to mock the guy for wanting to purchase it? Particularly since it wasn't even for him, he was

buying it for his daughter...
Okay, you're saying, well that's just a movie. However, it happens in real life. About a decade ago, I used to frequent to a well-known local used record store. I bought dozens of 45s and albums from the guy who owned it. I even allowed him to make some suggestions when I was working to compile a CD for national release on a major label – so the guy knew I was legit.
Yet, two times in the last months that I went there to purchase 45s, he looked at them smirkingly and told me to just take them, like he was getting rid of his garbage. (For the record, those two 45s were "Pull Up to the Bumper" by Grace Jones and "Hey Deanie" by Shaun Cassidy.)
Okay, bud, you are in business to sell records. You think your holier-than-thou attitude hurt me? I got things I was willing to pay for – FOR FREE. And I stopped going to your store and you've lost over a decade of my purchases. So who is the loser in this scenario?
There are some positive signs that this type of snobbery is going away. 80s and 90s superstar R&B singer-songwriter-producer Kenneth "Babyface" Edmonds – who granted is far from being considered hip anymore – recently released Playlist, the obligatory CD of covers of some of the songs which inspired him.
However, instead of going to the obvious sources – the Marvin Gayes, the James Browns, the Philly Internationals – Babyface did something daring. He picked a line-up of soft rock singer/songwriters – most of whom could hardly be considered hip. Therefore he recorded songs by the likes of James Taylor, Bread, Jim Croce, David Loggins … and, yes, Dan Fogelberg. Even when he took on songwriters who were considered icons, he recorded some of their most mellow moments – Eric Clapton's "Wonderful Tonight" and Bob Dylan's "Knocking on Heaven's Door" – the songs that those artist's hardcore followings consider to be sell-outs.
One of the great things about music is that there is something for every taste. So I won't mock you for listening to Metallica – which I personally consider to be a tuneless thud, but I respect your right to bang your head and slit your wrists to it – and you don't give me a hard time for liking Peabo Bryson or Cheap Trick.
There is nothing in the world more boring than a music snob.
Can't we all get along?