Rachael Leigh Cook grew up in front of our eyes. First gaining notice in one of the most well-known and longest-running public service announcements of all time ("This is your brain. This is heroin. This is what happens to your brain after snorting heroin... Any questions?") she has been working steadily as an actress for over a decade now. Her first real break-out role was in the hit late 90s romantic comedy She's All That, as an ugly duckling who grew into a swan, walking down the stairs to the strains of Sixpence None the Richer's "Kiss Me" and into Freddie Prinze, Jr.'s waiting arms.
Since then, Cook has taken a long and interesting road through Hollywood success, from high-profile studio projects like playing the lead role in Josie and the Pussycats and co-starring in Nancy Drew, Antitrust and Get Carter to edgier independent films like The Lodger, Falling Up and Bob Funk. Cook also has been a prominent figure on television, doing important arcs on series like Psych and Las Vegas. She has also loaned her vocal chops to shows like Robot Chicken and Batman Beyond.
Her new series is the TNT drama Perception, with Will & Grace star Eric McCormack. In the show, McCormack plays a brilliant professor who is plagued with schizophrenia. Cook plays Kate, his former student who is now in the FBI and reaches out to her mentor to help solve complex psychological cases.
A few weeks before the series was about to air, we were able to talk with Rachael about her new show and her career.
How did you get the role?
It's really unexciting. I auditioned for it. They still had to cast the main guy. They hadn't locked down any deal with Eric. They weren't even able to tell me that they were negotiating with him. Then they lock him down and I found out I was going to be testing. I came back to LA, from where I had been shooting, in Toronto. I tested on the show and got to do the scenes with Eric – which was so much better in terms of the casting. When you can throw it around with somebody who is really playing the character and you're supposed to be interacting with, it just helps immensely. I managed to get the part. I still don't know why they chose me. (laughs)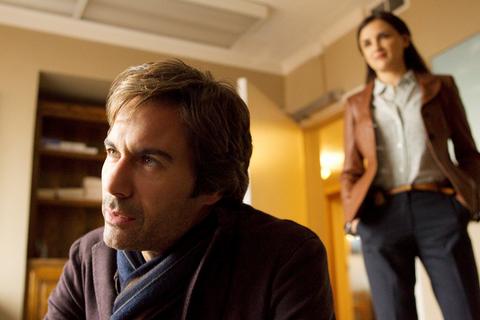 What do you find most challenging about the role?
The most challenging thing about this role is probably trying to be tough without trying to act tough. I certainly know I don't look like it. So the toughest part for me is probably trying to create an extremely confident exterior that is hopefully – occasionally, at least – commanding. Which I personally don't necessarily possess.
Dr. Pierce is so brilliant, but also so troubled with his all of his little quirks. Does that make the character more interesting to play off of? How does it work with you and Eric together?
That's a really good question. I guess I'm a reactor or something, because that is really a lot of what I'm doing in this show – reacting to him and what he chooses to display of his condition. All you supposedly have to do is just be present. But I'm also always doing math on what does my character see? What does she think of it? In terms of his behavior, that is. And how do I want to interpret her understanding, or lack thereof, of his actions? I'm sorry (chuckles) that was really worded wrong. Yeah, he's a complicated character and my character is constantly both trying to utilize his intelligence and try to keep tabs on him.
I'm a big fan of Dan Lauria's work going back to The Wonder Years.
Oh, my God, I know! He's Kevin Arnold's dad!
What's it like to have such an iconic TV father playing your dad?
I like to think that everyone who has ever played a child of Dan Lauria's is like my half-sibling. So, I think that he is living with his new, secret other family. I think they're still on TNT (Lauria has another new TNT series starting soon called Sullivan and Sons). He had another kid recently. (laughs) I would like that. I would like to be Kevin Arnold's half-sister. I think [Lauria]'s amazing to work with. And it's so funny, because he's such an iconic father – I think we all feel that way about him – and Dan has no kids of his own. It's interesting. He's married to his craft, really. That probably sounds corny, but he loves it. He's always doing plays. He just loves the theater. He's a really dedicated actor.
What aspects have you found rewarding taking on this bad-ass, Kate?
Oh man, probably exactly what you just alluded to. Or, wait, what did you say?
Bad-ass Kate...
That's what I thought you said. Then I thought maybe you said basketcase. "Why have you taken on this basketcase?" Because, that would also be correct. To both of these things: the script. Script, script, script. And then, my role itself is a super, super close second. I was just so impressed by the way Eric's character was written and the originality of it. I wanted to play somebody tough. I'm not tough in an obvious way. I'm very, I don't know, sort of retiring and Midwestern. I needed to play someone who is assertive in this way, because the characters always rub off on me a little bit. I always get a little bit of osmosis therapy through some of the characters' traits that I get to play. I knew this would be good for me. That was a big selling point.
What do you want your portrayal to convey to the mental health community?
That's more of a question for Eric, but what I would say is that people with schizophrenia absolutely can hold down jobs. There are many different types of schizophrenia. Sometimes it is steered by what may seem a deficiency. I don't know, sorry. I've had a weird morning. I actually got to meet the President this morning. Isn't that amazing? Then I found out that my parent's dog, who has been so loved by her family forever, died a couple of hours ago. So, I'm like: really? Now I get to talk to you about this show that I love. But, it's like, I really loved this dog, you know? It's really just been a really weird couple of hours, to say the least.
I'm so sorry. What was your family dog's name?
Cowboy.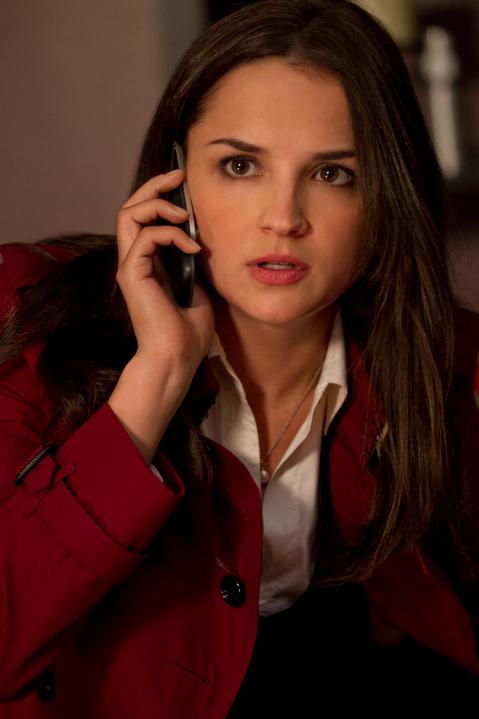 You have successfully gone from television to movies to even animated features. No one can peg you as this or this or that. Was that on purpose, and how do you choose something? Why does Perception speak to you when you get all this types of scripts?
That really makes me feel good. Thank you so much. It really wasn't an effort. Yeah, I didn't want to be pegged down, no actor does. But I just wanted to go where the most interesting roles were that I could get. Oftentimes that was in independent film. I also found that I really like doing voice. Voice work is the opposite of projecting an image. It's projecting literally from within. I like being able to work in a media that my little brother can love so much and all that good stuff. In terms of what drew me to Perception in this medium, it was something that I had initially really desperately shied away from. I had no idea how actors did procedurals and were able to memorize that many lines. It seemed incredibly impossible to me. And I didn't really see them as great avenues for really playing characters. I felt like some of the procedurals that I have seen long ago were really just played for the plot. They weren't really very developed characters. I think that's really changed. There's been a big change in the last five to ten years.
Especially with cable stations, they allow so much more...
Yeah, absolutely.
What were you filming in Toronto?
When I managed to book this? I was doing a movie of the week. A woman in danger kind of movie. I think I foiled the bad guy by hitting him.
Do you see yourself at all in Kate?
We definitely share a humor. When you are going to be playing someone from week to week, you invariably incorporate elements of yourself. You never know exactly where your character is going to be asked to go. So she has my inherently serious manner. That's very much me. Except for maybe Meryl Streep or Daniel Day Lewis, all actors have got different elements of themselves going on within the characters that they play. I definitely do here. But, she is a lot more take-charge and no-nonsense than I am as a person.
Eric just told us that if we wanted to know how great you are, get to know you as a person and your sense of humor, we should follow you on Twitter.
Aww, thank you. I really appreciate that.
You mentioned getting some tests with Eric. Did you find there was instant chemistry between the two of you or did it take a while to gel together?
As the process went on we definitely got better, but we absolutely get a long famously as well. We laugh at most of the same stuff. Take our jobs seriously. Love to have fun. So was the chemistry right there, right away on the screen? I'm a terrible person to ask if that was present or not. I knew that I was totally in awe of the work that I saw him do and really felt inspired to raise my game. But in terms of how we are on screen together, I have no clue. It felt pretty good. But some of my worst work was pretty fun, so what are you going to do?
We all loved seeing you on Psych. How do you think your character thinks about Shawn's intention to possibly get engaged to Jules?
I think that's a really nice arc for his character. It speaks a lot about his growing up. He's been sort of this guy who does things his own way and seems to be resisting growing up. I'm sure that's probably why he was resistant getting involved seriously with her, he knew she wasn't to be messed around with. I think that would be a great way for them to begin to close out the show. I know I was Abigail, but I'm definitely a "Shules" fan.
Why is Twitter an important place for you to connect with fans and promote Perception?
Truthfully, I went on Twitter because I was just hanging out with a friend one day and she was reading me all the funny stuff from people that she followed. I just wanted to read the funny things that people had to say. I have trouble to this day to with just trying to amuse people here and there and read the funnier, more informative things that they say. And wanting to promote the show. I really have no idea what a good balance is. But it's really been an important tool. My husband [actor Daniel Gillies] did a fund-raising effort that I was able to help out with for a young boy that lived in Los Angeles named Isaias Quintana. We were able to – through social media alone – raise $10,000 for him and his family. For people who say, "Oh, please, what's social media for? What's Twitter for?" – I think that's a pretty good example.
CLICK HERE TO SEE WHAT RACHAEL LEIGH COOK HAD TO SAY TO US IN 2013!