It's always a particularly daunting adventure to join the cast of a well-known and established television series. By recently joining the hit CBS crime procedural Criminal Minds, Rachel Nichols has now achieved that twice.
Pretty impressive for a woman who just about a decade ago was an Ivy League student expecting to work in the Stock Exchange. However, fate intervened and Nichols decided to pick up some extra money doing some modeling. This part-time job idea led to a successful career, which in turn opened the door to acting.
Rachel Nichols has never looked back.
As an actress, she has had a diverse string of roles. In films Nichols has starred in projects such as GI Joe, Star Trek, P2, Sisterhood of the Traveling Pants 2 and Dumb and Dumberer. She also joined the popular TV series Alias towards the end of the run, essentially replacing pregnant star Jennifer Garner for the final season.
After the experience with Alias, she had somewhat avoided the idea of another hour-long drama, until Criminal Minds gave her an offer she could not refuse.
Nichols was brought on board to play Ashley Seaver, a young CIA trainee who had special insight to the unit's specialty of profiling serial killers – because her father had been one.
The series, which had lost two of its main female actresses within Nichol's first few months on the cast – AJ Cook left right before Nichols joined up and Paget Brewster soon after – insisted that Nichols was not there to replace anyone. However, Nichols' role, which was originally planned for a three-episode arc, has been changed to a series regular.
Beyond her work on Criminal Minds, Nichols also has a starring role in one of the most anticipated tent-pole films of the upcoming summer, the new remake of Conan the Barbarian.
Recently Nichols gave us a call to discuss her career, her new role on Criminal Minds, her Twitter fixation and her strange fascination with serial killers.
I was reading that you originally went to college at Columbia University in New York planning on being a Wall Street analyst. How did you change to modeling?
(laughs) You know, I'm from Maine. I've always contended that Maine is one of those places where we know that actors and models and musicians and sports stars are actually real people, but they just seem almost surreal. Very few people in Maine grow up thinking, "I'm going to be an actor." It's sort of an untouchable idea. I grew up in Maine and was a big dork at school and loved school and had great parents who were really supportive. "You can go anywhere you get in. We'll find a way to make it work." After visiting pretty much every college in the continental US and checking out some in Europe, Columbia was my first choice. I love New York. My parents have always been big fans of New York. My father had taken me to New York when I was thirteen for a daddy-daughter vacation. It was always a place really sacred to me. The moment I walked onto the Columbia campus, I thought I have to go to school here. New York is one of those places where you can be at the right place at the right time and a lot of doors just miraculously open. I started modeling when I was in New York to subsidize my non-existent income. Money from my summer job was dwindling. I was doing well. They offered me the opportunity to go to Paris. My parents were thrilled, because we'd never traveled abroad when I was growing up. They had said to me, "We'll find a way. We'll figure out how to pay for Columbia. But if you want to go to school longer than that, you're going to have to figure it out yourself." (laughs) I originally started modeling to save money for business school. Then one thing led to another and I was doing some commercial stuff. Then suddenly it segued into more of the acting stuff. By the time I graduated I'd saved a good chunk of money and I thought, well let me [give it a try]… My parents said, "If you want to try the actor thing, now is the time to do it. You're young. You don't have any huge responsibilities." So I moved out here [to Los Angeles].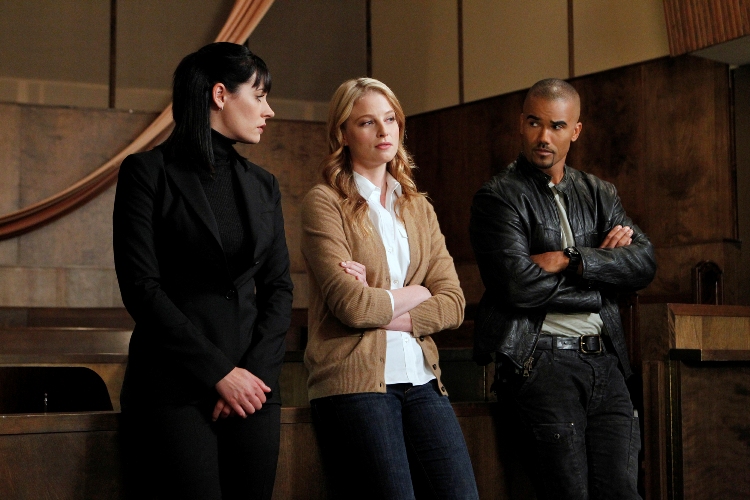 Your first real acting job was a guest role on Sex & the City. Were you looking to move into acting at the time? What was the experience of being on such an iconic series like?
My print agents in the commercial division I was with called me at one point and said, "Are you interested in acting?" And I thought, sure! Sure, why not? They said, "We have this audition for Sex and the City that we'd like to send you on." I thought, okay! They sent me the sides. I cautiously tried to figure out what would be the best way to go about an audition like this, since I'd never really had one. I walked in. Martha Coolidge [director of the films Valley Girl, Real Genius and Lost in Yonkers] was lovely – she directed that episode. I didn't know if I was supposed to look at the person reading opposite me, or if I was supposed to look directly into the camera – that's how green I was. I luckily chose to look at the person reading with me and ended up booking the job. I will never forget showing up at 6:00 a.m. at Silvercup Studios in New York… and I met Kim Cattrall. I thought, oh dear, it's six in the morning and I'm about to tell this woman I've never had an acting job before. This may really ruin her day. But she was lovely, as you would expect her to be. All of the women on the show were really lovely. Even though I only worked with Kim, I did meet Sarah Jessica and everybody else. It turned out to be a really great experience that made me say: huh, this is something I hadn't thought of before.
Your first major film role was in Dumb or Dumberer, which was a pretty big title with a decent amount of buzz when it came out. At that time, you'd only been acting for a short time – how gratifying was it to be getting such important roles so early in your career?
I will never forget the experience. I had been in LA visiting my boyfriend at the time. He lived out here and I lived in New York. I got this audition. I had been doing a photo shoot that day for… I don't remember who it was… but it was out at the beach. I was sandy and kind of dirty and I thought, oh God, I don't know if I can do this. I went in and did the audition with John Papsidera, now my favorite casting director. He was casting that and he's lovely. I ended up just going in and doing it and the feedback was great. "We love her." I couldn't believe it. I thought, what are you talking about? This is crazy! It was really intimidating going into a room in the beginning of my career and I would recognize a lot of the female faces in those rooms. That's the most intimidating thing, to walk into a room full of people who have constantly been working. You think: I have no shot. But, the feedback was really good. Then it came down to three people and it came down to two people and then they called me and told me I got the job. I made them all deaf by screaming in their ears.
Those first couple of roles were both comic, but you've since done mostly dramatic and action parts. Would you like to do more comedy? Do you feel you have more of an affinity for either comedy or drama? Is one easier or harder for you?
I would like to do comedy. They're both difficult in their own way. I have such a huge respect for comedians. You may be someone who is funny on your own, but making somebody else's jokes funny is really difficult. I would like to do more comedy. I have tried to promise people that I'd stop choosing roles where I die or am maimed or mangled… there is a lot of blood involved – at least for a little while. I love the action stuff, between Alias and GI Joe, obviously. I love training for stuff. But I would. I would like to do more comedy.
P2 must have been an interesting film to do because for great periods of time, it was essentially just a two-person film. Was it interesting as an actress to have everything riding on just the two of you in such closed quarters?
Yeah. That was a really daunting experience, for several reasons. Yes, it's basically two people, so you're working every day, all day long. There are very few scenes where I am by myself or Wes [Bentley – of American Beauty] is by himself. We also shot two months of nights. We were in Toronto shooting nights. That's 6:00 p.m. to 6:00 a.m, roughly. So, on top of shooting this crazy, gory thriller, your body is really confused because of the time difference. You basically flipped your entire shooting schedule or your entire sleeping schedule. It ended up being a really great experience, because I remember thinking at the end of it: if I can do this, I can do anything. Wes was lovely. I made some great friends on the film. I really enjoyed Toronto. But there were a lot of challenges involved in playing Angela. I learned some very important lessons on that film. One: Beware of when your costume gets bloody in the first ten pages. You have to wear the same bloody costume for the rest of the movie. Two: Working with dogs… because I'm a bit scared of dogs… can be really, really scary. Most of that fear you saw was real, when it came to me and the dogs. And third: handcuffs. Watch out if you are going to be wearing handcuffs, because they were real a lot of the time. I had real permanent bruising and scraping around my wrists for quite a while after that. But, in the end, you get over it and it ended up lending itself very well to playing the character.
You were a part of the recent Star Trek movie. What was it like to be part of such an iconic series?
Yeah. I love, as most people do, JJ Abrams. I thought the way he went about creating this version of Star Trek was very bright and very interesting. He has admitted that he was unfamiliar with it. Obviously, then he started doing a lot of research when he knew he was going to make the movie. I would have been an extra in the background just to be in Star Trek. Because, yes, the fans are incredible. I'm extremely fortunate having played Gaila, because I had red hair and green skin and the chances of me being recognized on the street for playing Gaila are very slim. (laughs) It was extraordinarily fun. It was obviously fun to be part of something so iconic, but also a part of something so modern, that was done so well. Chris Pine is lovely and Zöe Saldana is lovely. It was another one of those really nice sets where everyone gets along and you have a great time. The body makeup is not the easiest. (laughs again) It takes quite a while to get that stuff on. Weeks later you're still scratching it out of your head and from behind your ears. It definitely lingers.
Were you a fan of Criminal Minds before getting the opportunity to be a part of the series?
Yeah, I was. Ironically enough, I don't actually have a TV. (laughs) Primarily not because I'm trying to be cool or edgy, but I moved into a new place and didn't have room for my old TV, so I gave it away. I was, I'll just get a new one at some point, and I've been here about a year and a half and I haven't really gotten around to it. I was a huge fan of Alias before I was on the show. That was obviously much more serialized. But I've always been a fan of the procedural dramas as well. The Law and Orders. The CSIs. The Criminal Minds. I think Criminal Minds does a really good job of being the scariest show on TV. I can watch it at night and be scared, and I think that is quite cool. It's something that my mom had always liked. We would always watch it together. So she was thrilled when I was going to be on it. It's been nothing but great so far.
Like with Alias, you joined Criminal Minds when it was an established series. Plus, you were essentially replacing a very well liked actress in AJ Cook. Did you feel you fit in right away, or did it take you a bit to get comfortable and feel like one of the group?
Well, it's always a daunting task to join a show five or six seasons in, where the cast and the crew have been melding for however long and everybody knows everybody. On Alias, it was great. It was fantastic. Jennifer [Garner] was pregnant the last season and I came on as the new recruit. It was a fantastic experience all the way around. I had been reticent since to go back into TV – the one-hour drama side of things – because it's a really arduous schedule. You've got to be in the trenches with people that you really like. I was nervous when they said "Will you come in?", because originally I was only going to do three episodes of Criminal Minds. They made it very clear that although AJ Cook had departed, they weren't replacing her character. They were adding someone for three episodes that they had wanted to add for a while. Obviously, there needs to be a careful introduction to a new character in that kind of situation. I was ready for maybe the cast to be scary and intimidating. I met them a week before I started shooting my first episode, after a fitting. Ed Bernero had come to me as one of the executive producers and he said, "Come meet everybody. They're on the jet." So I walked into the jet and I met everybody and in about five seconds I went, okay, I really like these people. I could tell immediately. It's a testament to them.
In the past I've interviewed two of your co-stars: Joe Mantegna and Thomas Gibson. What are they – and the rest of the cast, for that matter – like to work with?
It's really interesting, because obviously if people are fans of the show they know Hotch [Gibson's character] as the guy who never smiles. And they know Joe as this super-experienced, been-in-the-business, famous, glitzy guy. They know Shemar [Moore] as the tough guy and Matthew [Gray Gubler] is the eidetic memory, nerdy guy and Paget [Brewster] is the gritty cool guy's girl. There are pieces of them in their own characters, but, you know. First of all, Thomas is a loving husband and father of three beautiful kids. He smiles. He loves to entertain. He's got great taste in music and in food. He loves life. He's one of those guys. Joe is very similar. Joe has got this great family. He tells the best stories, because he's been around a while. You get Joe talking and you can laugh all day long.
I noticed in the episode that aired last week that it was about an autistic boy. I remember him telling me about his own autistic child, so I thought it was cool that they wrote that into the story for him.
Yes.
What was it that intrigued you about the role?
When I first talked to Ed [Bernero] and other people in the show, they said, "Look, we have a character we want to introduce for an arc and then see what's what." That kind of thing. They said: "Here's her relatively interesting back story." She's a trainee. The reason that she's special and special for the team and needed for the team [is that] I'm at the Academy, but Rossi [Mantegna] and Hotch have been aware of me for years, because they arrested my father, who up until I was in my teens was a serial killer. I had no idea. He had killed, I think, 25 women or something, to the point he was arrested. They said, "There are elements of Ashley that are very Clarice Starling [the main character in The Silence of the Lambs] in that she is driven and motivated and at the top of her class. She's a fighter. She's a go-getter." She wants to work in the Behavioral Analysis Unit. In my premiere episode, they needed her expertise because they needed a man in the gated community who had the wife, the kids, the station wagon – everything that I had when I was growing up. They thought, "We should bring in Ashley and see if maybe she sees something we don't, because of her personal experience." That, the tip of the iceberg of what will hopefully evolve as Ashley and her character, intrigued me right from the beginning. I have a weird affinity for serial killers. I'm sort of fascinated by them. The idea to play a character with a father who was such a monster but at the same time a father and other things as well was really interesting.
So many of the stories of Criminal Minds are so dark – do you ever take them home with you a bit?
I've been asked that a couple of times lately and I can't say yes or no definitively, because I don't feel as though I've been on the show long enough. I haven't really had any super-gruesome scenes to deal with yet, compared to what everybody else in the cast has had. I did a show years ago called The Inside [which aired on FOX in 2005]. We only shot thirteen [episodes] and I think they only aired six. That was also a very dark show, created by Tim Minear. Peter Coyote played my boss. There were certain elements that still linger on me if I think back to that show. That still linger in my mind. There is one very vivid one, of a serial killer cutting babies out of pregnant women's stomachs, which I will never be able to forget. Does it haunt me when I sleep? No. Do I get kind of creeped out when I'm home alone watching Criminal Minds at night? Yes. But I think everybody does. So, check back with me after next season. (laughs) Maybe I'll be seeking some psychiatric help.
Do you have any sort of dream scenarios that you'd love to see Ashley deal with on the show?
Yeah. The first one that comes to mind is – given who her father is and given the fact that we know he's still alive – at some point solving a case or needing help, she would have to confront him face to face. That I would love to see. We'd get someone super-rad to play my dad – although I can't think of who it would be right now – and I think that would just be extraordinary. It would be a really difficult piece of work for me personally, and for Ashley, to do. It would be really interesting to work on those scenes where I would have to confront my father.
You've recently been promoted from a recurring character on Criminal Minds to a series regular. How did you find out about that and how cool is it to be a full-time member of the team?
Well, after I did my first three episodes and I left set on my last day and everybody was so lovely and sweet, I just thought, gosh, even if they only ask me to come back for a couple more, I'll do it. I really want to come back. We'd heard rumblings here and there that they were going to make an offer. I hadn't told my parents anything. I said, yeah, I'm just going to do three. We'll see, but, don't have your hopes up. Because the worst thing that happens is when you tell your parents you have a job and then something happens and the job goes away. Then you're disappointed, but they are super-disappointed for you. It was actually over Christmas break. I had last done episodes ten, eleven and twelve on Criminal Minds, then I took two episodes off. I'd had some previous engagements where I had to go to do some reshoots, so they knew that I was going to be gone. When I came back from the reshoots, I went back immediately to the east coast – because that's where I'm from and that's where I was going to spend the holidays. It was while I was back in the east coast that I got a call that said, "We're negotiating and this is great. They came through with an offer and we just wanted to check in and make sure that you still have the same affinity for the show as you did when you stopped working." I said, yes! Yes, absolutely! So they negotiated and I came back to work in the new year. I went back to set and picked up on episode fifteen, where Ashley was still at the Academy and studying, but working her way through finishing her internship at the BAU. As episodes progress, she does graduate. I now get to carry a gun. That's all I'm saying…
You've got the new Conan movie on its way. There is a lot of buzz bout the movie. Who do you play and what can we expect from the film?
I'm playing the role of Tamara, who's a princess disguised as a monk. She is refined, yet strong-willed. She's led this very protected life. As you can imagine, she is subtle and she is calm and she's well educated, and then there's Conan, who's gruff and… well, he's a barbarian. And I don't think he went to school. So those two, the differences in our personalities play out as we follow through most of the film. Jason Momoa plays Conan. He's lovely. Very, very tall. I think he's like 6'5". Booming voice. Kind of perfect for Conan. Got in great shape for the movie. It starts off as a classic tale of revenge and it becomes the much more epic battle of good versus evil, which is always fun. It's going to be a big, fun, summer movie. I get to learn how to ride horses and fight with swords. They put a lot of energy into it and people seem to be really excited about it. I'm going to go next week on my one day off and do six hours of ADR [dubbing dialogue], so that's going to be fun. (laughs hard) But at that time I'll at least get to see bits of the film, which will be exciting.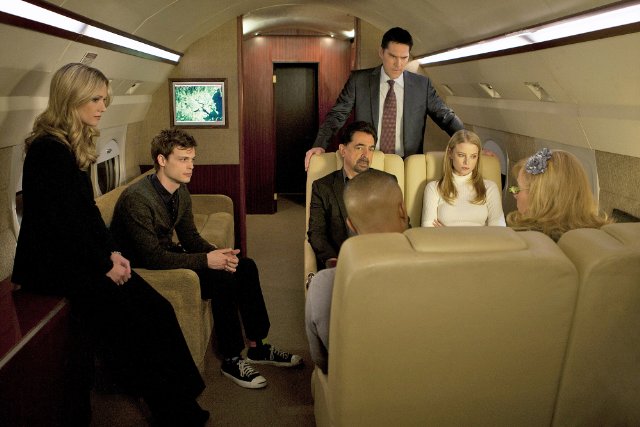 You have another movie called The Loop coming, too. What is that about?
The Loop is the rather poetic story of a girl who learns to listen from her dog and a man who learns to talk from his parrot. It sounds very strange, but I have to tell people that, because it's a hard movie to put into a synopsis. It's a love story. It's quirky. It's a very different character for me. I actually do go back to comedy in this film. I had a fantastic time with it and a fantastic co-star in Jackson Hurst [Drop Dead Diva], who is lovely. He's a just great, very sweet Texas boy. Actually, he's not a boy, he's a man. He'll kill me if I call him a boy. (laughs) I play this fly by the seat of my pants, pick up and move at the drop of a hat, always traveling, never stopping librarian at a local community college. I'm Fiona, and Jackson plays the character of Lyman, the sort of strong, silent type who takes classes at the college, although he is not a student. He works the Highway Patrol at night and he's lived in that town all his life. It's the story of how we meet and I basically annoy him until he falls madly in love with me.
You've done quite a few sci-fi or horror roles over your career. As a viewer, is that the kind of thing you tend to watch, or what types of films do you enjoy?
You know what? I pretty much watch everything. I had this joke of me on Twitter recently – I do like to tweet a bit – if you leave me alone at night with Amazon.com, things will arrive at my house that I will say what was I thinking when I ordered this? A couple of weeks ago, about thirty movies came, because my girlfriend Meg and I were trying to improve my movie collection. Everything arrived – from The Curious Case of Benjamin Button to Toy Story to Basquiat to The Holiday to… I'm watching Pure Luck right now, which was Martin Short and Danny Glover. I will watch anything. I don't get squeamish. I can't handle watching needles. (chuckles) That's my one area that I'm not great at. And I am petrified of snakes. Very much like Indiana Jones. (laughs)
You've got a lot of things in common with him, I'm sure.
I'll take that as a compliment. I think so. But I watch pretty much everything.
Which of your roles do you feel is most like you and which one was the hardest for you to sort of get a handle on?
Whoa, that's a really good question. I think the hardest to get a handle on was definitely Fiona in The Loop, which has yet to come out. She's very different. She's quirky. I have my own quirkiness and I think a part of me grew out of trying to play Fiona and learning what it would be like to be someone completely different. She's a bit quirky and she's kind of annoying at some parts… not that I'm never annoying (chuckles), but you know what I mean. But you fall in love with her. Margaret Whitton directed it. She's been around for a long time and was an actress. Very well known – lots of theater in New York and acted on screen and TV as well. She was really great, because we had about a week of rehearsals and we really rehearsed and talked about it. There was a lot of dialogue and input and "what do you think?" It was really creating a character, which was fantastic. The character most like me? I don't know what it would be like to play a green alien, so Gaila is out, as far as that is concerned. There are characters that I played on TV, whether it's The Inside or Alias or Criminal Minds, even though, obviously, I'm not FBI, CIA or LAPD – never have been – [but] there are certain parts of those hit home for me. Whether it was motivated go-getter, or well-educated, loves school, loves to learn, a little shy in some areas and a little dorky in some areas, I have a little dark side in some areas, but she's got this blonde hair and blue eyes. I can find more of myself in those characters.
What would people be surprised to know about you?
I am tone deaf. I can't sing. So, I will never sing. I will never be in a band. It will never happen. And if it does for some reason, punish me. I should be tarred and feathered. And I actually have a scar in the middle of my forehead that I [got when I] crashed my ten-speed. I was wearing a helmet. I need it to be said: I was wearing a helmet. But the snow had melted in Maine and it was the first rush down the neighborhood hill in my new ten-speed. All this sand they put on the streets melted and I went to turn into my driveway and I went into a ditch. I smashed my forehead, right between my eyebrows, on the handlebars of my bike – right underneath my helmet. I had, I believe, ten stitches. The doctor at the time, whose name was Peter De Wolfe, believe it or not, said to my dad, "Well, I could do it in five, but I'm going to do it in ten in case she ever wants to be a model." My dad was like, "Hah hah, yeah buddy, okay, whatever. Stitch her up. We'll go home." Then, cut to years later, where my father took one of my modeling pictures and sent it to Peter De Wolfe and said, "Hi. You were right."
If you were able to go into the future towards the end of your work, how would you like for people to look back and see your career as an actress?
I would like for people to look back on it and be able to say, "No matter what mood I'm in, I can find something that she did that I'd like to watch." There are few people like that, I feel, that people can look back and say, "Yeah, she ran the gamut. There was some stuff that I hated, that I will never see again. There was some stuff that I loved, but no matter what mood I'm in, I can find something she was in that I would like to watch." I think that says a lot.
Are there any misconceptions out there you'd like to clear up?
Oh, good lord, where to begin? (laughs) No, I'm kidding. No, you know what? I don't think so. (laughs again) Not to my knowledge, at this point. Other people may be looking at me like, "Oh, I've got a few for you." But, no, I am who I am. I'm 31 and I've got a no-lying policy and I stick to it. I'm pretty good about it.
CLICK HERE TO SEE WHAT RACHEL NICHOLS HAD TO SAY TO US IN 2012!
Email us Let us know what you think.