PopEntertainment.com > Feature Interviews - Music > Feature Interviews P to T > In Memoriam > Phoebe Snow
Phoebe Snow

Make Things All Right

by Ronald Sklar
Copyright ©2007 PopEntertainment.com. All rights reserved. Posted: September 12, 2007.
The way Phoebe Snow can manipulate her vocal chords to achieve intense highs and duck-for-cover lows matches only the highs and lows of her own personal wild ride. Her voice, most well known for her 1974 hit, "Poetry Man," is nothing short of a gift; however, that gift did not exactly come with no strings attached.
Forget about Snow's amazing recording track record and legendary live performances – it was her special-needs daughter, Valerie Rose, who was the absolute light of Phoebe's life. Valerie was a mesmerizing beacon that drew Snow in and yet kept her out of the spotlight for over thirty-one years.
Here's how Snow described her only daughter in a heart-wrenching eulogy: She was my tireless protector and guardian, my most loyal fan, my favorite star, my teacher, my spiritual advisor, my role model, my biggest hero, and my best friend. She was, is, and always will be the love of my life. Let us always celebrate her life.
Valerie's sudden death, of a stroke in March 2007, took much of the bright light out of Phoebe Snow. All these months later, she is still trying to come to terms with her loss, and deal as best she can with the grief only a mother must feel, not just for the loss of her child, but for her special-needs child, a baby that was not expected to live past her first birthday.
"She was my universe," Snow tells me on a rare good day, when she's not experiencing eight-hour crying sessions or stomping her feet on the floor and demanding her daughter back. "She was the nucleus of everything. I used to wonder, am I missing something? No. I had such a sublime, transcendent experience with my child. She had fulfilled every profound love and intimacy and desire I could have ever dreamed of."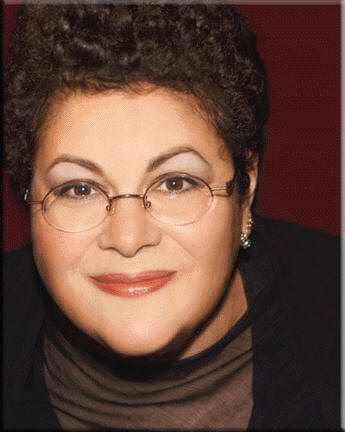 When Valerie was born with major complications and at the height of Snow's fame, Snow decided to dedicate the majority of her time caring for her rather than pursuing her blossoming music career. A major life and career decision – caring for Valerie would take up every last ounce of her energy. What could have been an easy ride had turned into a lifetime of frustrating struggle driven by unconditional love.
Among other things she is searching for – along with spiritual answers and truth (she is a practicing Buddhist) – is a return to the world she left so long ago. These steps are not as easy to take as you may think, not even for someone with nerves of steel.
"Music is what is going to save me," she says. "On the bad days, when I have to look at the cold, hard facts of life, I see that this is not the music business I came up in and I have to be very, very objective and detached and say, 'what's good about it and what's bad about it?' Mostly, I'm finding it good that it's not the same old music business, because the music business I came up in really didn't advance anything I was doing, and I don't think it was particularly kind to a lot of artists."
The amazing grace of her voice is still there, albeit older and wiser, somewhat sadder and much more seasoned. Yet, hold on – it still can jump, and it can still put asses in the seats. In fact, fans still talk about the concerts she gave eons ago, and they would easily line up for tickets again.
Of her live performances, she says, "When you're on stage, you're almost in an altered state of consciousness. I go in and out of a very trancy kind of state. It's several levels of consciousness. I'm with [the audience] and then I leave them for a while, and I'm back when I want to have a chat with them."
She's also writing again, mostly lyrics.
"I'm not a very disciplined songwriter," she says, "and I would do it in bursts of activity. When I was being a mother for thirty-one years, I wasn't being a writer. I look back at my body of work, which I am not particularly connected to, because my daughter was so much more important to me during all those years. I look back at it and I say 'what did I mean by that?' It's not very precise. I did write the biggest song I ever had, and that was before being a mother, and I was very focused. Back then it was easier for me and back then it was all about easy. I was kind of lazy. I was not a disciplined writer."
Yet once you hear "Poetry Man," you don't forget it, or her.
"I wish it would have been the fabulous aphrodisiac for me that it has been for other people," she says of her 1974 hit. "[The success of 'Poetry Man'] was surreal. I was a total unknown from the suburbs. It was mind-boggling. It was almost too much for me to process. It was too much for me to understand. I was like most little girls who grow up wanting to be in the entertainment business. I was like, wow, that was my fantasy. It was something that I fantasized about. It couldn't even conceptualize what it being real would feel like. I didn't have a chance to do that, because my first album was my biggest album, so I didn't even have a chance to practice feeling anything."
Not a bad lift-off for a girl from Teaneck, New Jersey, who grew up in an old stucco house and wanted to leave it forever even when she was merely eight (she pedaled her bike as far as Hackensack, but a kindly police officer returned her promptly). She had foregone college to make the scene in hip and happening New York, and her golden throat began to turn influential heads.
She says, "Every time I put an album out, I was so imprinted with my first [successful album], and I think I got really personified by that. I think, this is the way it really happens: you put an album out, you get a hit, and you go on to another. And I was surrounded by people who I watched it happened to, who really blew up. I watched them go from obscurity to humongous fame."
One of those who blew was Billy Joel, with whom she shares a story that is usually credited to Linda Ronstadt, but it was Snow who helped Joel make a career-changing choice.
"I met him because we both worked with the same producer, Phil Ramone," she recalls, "at the old A & R Studio on 48th Street. My session would end and his would start. I met him right before The Stranger came out. He was really well-known regionally. His label adored him, what was then CBS and which is now Sony. Everybody knew he was going to happen. But he had a few false starts. At the time I met him, he was recording The Stranger, which became his blow-up album.
"He wanted to play a couple of rough tracks for me. The first song he played was 'Movin' Out,' and then he played 'Just The Way You Are.' I said, 'that's so beautiful,' and he said, 'You're kidding. That's my schlock ballad. That's my throwaway song. Nothing is going to happen with that.' And I said, 'Oh, no! That has to be your single.' He said, 'You're crazy. That is going to be some cover song for some cabaret lounge singer. Somebody will put it in their lounge act. That's album filler.' And we all know what happened then."
Uh, yeah. Billy went supernova while Snow turned inward, homeward bound. Billy played stadiums while Snow recorded a few commercial jingles (remember "Celebrate The Moments of Your Life" for General Foods International Coffees?).
"My jingles went into such heavy, repetitive rotation," she says. "They were easy, and they were easy money. It disciplined me to a degree. Nobody is allergic to that money. But I really didn't do that many of them. One of my favorites was with Nelson Riddle, in the latter years of his life. It was for Hallmark cards; it only ran for a few weeks: 'Our Love Is Here To Stay.' That was my idea of a really classy kind of jingle. And I did one for Michelob: smooth and mellow."
Speaking of smooth and mellow, her recent conversion from Jersey Jewish girl to chanting Buddhist is another one of those sharp curves that life had thrown her.
She says, "If you had told me at any time before the year 2002 that I would be chanting for hours at a time at a Buddhist temple, and that I would travel fourteen hours to Japan and chant day and night, I would have laughed out
loud in your face. But I have had a very profound and visceral experience, at a very low point in my life. I was a sad sack. A friend called me and said, 'I'm having a Buddhist meeting in my house.' She was not an arm twister. She was really laid back about it.
"She said, 'And we're going to have a little pot luck afterward,' and I said, 'Oh!.' Food was my nemesis. I wonder if it was the food that got me there, but I got there. I had such a profound experience the first time I chanted. Don't try to intellectualize it. Don't try to categorize it. Don't try to explain it. Because you can't. It's beyond comprehension. That's where faith comes in. If you have faith, you can do anything. Don't try to understand."
She works with and wrestles with this concept every day, as she deals with her pain and contemplates her future. This includes taking a huge step and actually buying a computer, as she is the actual last person on earth not to have one.
She says, "Practically everyone I know now is on the internet and has a personal computer, so yes, I feel left out. It's this gigantic club that I haven't joined yet. Notice that I said 'yet.' I'm still a little bit baffled by all this stuff. I'm on the fence."
Whichever side of the fence she jumps off, we'll be there to catch her and cheer her on as she makes that move once more up the hill. Of course, Valerie's spirit will be with her. You'll hear Valerie's influence, love and legacy in Snow's voice.
Email us Let us know what you think.
Features Return to the features page.

Copyright ©2007 PopEntertainment.com. All rights reserved. Posted: September 12, 2007.
Photo Credits:
#1 Courtesy of Phoebe Snow.
#2 Courtesy of Phoebe Snow.
#3 Courtesy of Phoebe Snow.
#4 Courtesy of Phoebe Snow.
#5 Courtesy of Phoebe Snow.