TNT's reboot of the iconic nighttime soap Dallas became one of the surprise smashes of this past television season. The new series was a savvy mix of alumni from the original 1980s series Ė including Larry Hagman, Patrick Duffy, Linda Gray in regular roles and recurring appearances by Ken Kercheval, Charlene Tilton and Steve Kanaly Ė with a new generation of Ewings set to do anything to wrest command of the family energy business.
That striking new generation was made up of the Ewing sons John Ross (Josh Henderson) and Christopher (Jesse Metcalfe) and the women who were vying for their hearts and beds Elana Ramos (Jordana Brewster) and Rebecca Sutter (Julie Gonzalo). These young and beautiful new oil prospectors brought the series a whole new audience, on top of the series' built in following. After a season of posturing, backstabbing and subterfuge, Dallas became one of the biggest hits of the new cable series.
Unfortunately, in the middle of the filming of the triumphant second season, tragedy struck Southfork Ranch. Larry Hagman, who had played the iconic role of super-baddie JR Ewing succumbed to a long battle with cancer in the middle of filming episodes for season two. This led to an on-the-fly rethink of the second half of the season.
The second season is about to kick off and we were able to sit in on conference calls with all four members of Southfork's next generation: Jesse Metcalfe, Jordana Brewster, Josh Henderson and Julie Gonzalo. Here is what they had to say about the experience.
Everyone was very saddened to hear about that Larry Hagman's passing away. With him being such a huge part of the Dallas legacy, what has it been like to move forward with the show without him there? What are you guys doing to make sure that heís proud of the legacy that you guys continue with?
Josh Henderson: JR was a magical character and he was a huge reason why the world really was captivated by Dallas originally. We were so blessed to have him back in this new Dallas. We never know, you donít have a glass ball to ever foresee what is coming and this was something that was very surprising to us. There were some really cool things happening. You'll see. Larry is in the first seven episodes of the season two. So youíre going to see a lot of what was happening leading up to [his death]. Itís tough because he was such an amazing person and I had so much fun working with him. But this has happened and weíre in a situation so the writers have geniusly went back into the lab over the holidays and they had to really rewrite the entire second half of the season. We donít even know really except day by day what is happening. They donít want us as characters to know the future, so theyíre not even telling us. We want to make sure at the end of the day that they respect Larry and hopefully the fans will really accept the way that Larry exits. Thatís a really big deal for us. Weíre going to continue on because I know thatís what he would have wanted. Dallas was a huge part of his life. He really loved us and loved the show and loved being a part of it. I was just fortunate enough to be able to work with this amazing man. So itís going to be tough but weíre going to keep on trucking.
Jesse Metcalfe: Our writers had to urgently get together over the Christmas hiatus and basically rewrite the entire second half of the season. So definitely some changes certainly transpired. I think in a lot of ways for the better. The passing of JR within the story really sets in motion some very exciting storylines. That affects a lot of different characters and brings a lot of different characters from the past and present together. It might have even changed the trajectory of my character of Christopher a little bit as well in that he has to step up even more and assume the Bobby role. Really selflessly serve his family and protect his family because his father's grieving and John Ross is also grieving as well and acting increasingly more erratic. So Christopher has to assume that role even more so. It's been a really wild ride. An unexpected tragedy for all of us and it's been an unexpected turn with the storyline on Dallas.
Julie Gonzalo: Well, you know, it's sad. It's still sad. We still talk about him on a daily basis. The first few weeks, months of his passing, it was very somber on set. But I think in a strange way it really united us and it really made us all close. By us I mean the crew, the cast and everybody involved in the production. It just made everybody more eager to work. There's this level of wanting to do the best we possibly can for him. Our motto became "let's do it for Larry." It's a beautiful thing that we get to unite and really honor such a legendary icon on and off screen. I was blessed to be in his presence. To have spoken to him. To have had so many encounters with him. To have traveled with him. We cherish those moments. It's still sad. It's still a little weird at times. But, he would have wanted to continue. He would have wanted us to have a smile on our faces and to continue on and to make the show what he made the show. I mean obviously not anywhere near what he had done with the show but at least to just put our best job, our best efforts forward. He always spoke about doing the show for another 14 years. We should only be as lucky.
Jesse Metcalfe: I think the best way to honor Larry would be to make this show a huge success and to keep this show going for at least a few more years to come. Anything less than that I think Larry would see as a failure. This tragedy has really kind of set up another monumental television event. Our writers, our producers and obviously us as actors have all come together to try to honor Larry and honor the character of JR Ewing in the best way that we know how. It's going to make for some very compelling television. There's no doubt about that. I mean episode eight is really the episode where the mystery of JR's death begins to unravel. It's entitled "JR's Masterpiece." A lot of very intriguing storylines have set in motion because of his death. I think they're really going to fuel the second half of the season and possibly seasons to come.
Josh Henderson: Larry was such a fun person to be around. He said he believed that the reason Dallas was so successful was that he, Linda and Patrick not only were best friends but they just enjoyed what they did. If the actors are having fun and just [are] personable and enjoying work every day, that trickles through to the crew, to the writers, to the directors, everyone on set. It makes it an enjoyable work environment. Not only that but you can settle into the season, into your character, and really just get deep and create a lot of layers because thereís no walls. Itís just relax and enjoy it and have fun. Thatís really what he had told me season one was, "As JR Ewing I just have a blast whether Iím blackmailing someone, whether Iím destroying a manís life." He did it with a smile on his face and he enjoyed it. That always bled through. I think thatís why people loved JR or loved to hate JR. It was just kind of inevitable. So I took that and he also appreciated work and loved work. He was 81 and continuing to get to go to work every day and just have a smile on his face and really be a positive part of someone elseís day. For me, I just took that as I have a big responsibility playing his son in general but now that heís gone hopefully I can really exude that spirit of Larry and JR through my character John Ross and keep it living. At the end of the day whether itís this season, season three, or down the road however far we go, Iím always going to hear JRís voice in the back of my head telling me Iím doing it right or Iím doing it wrong or Iím proud of you or fix this. So Iím really going to never let him go. And it was a blessing for me to be able to learn from a man like that.
There is such great chemistry between the cast. How do you all continue to maintain it?
Jordana Brewster: We are all just having a lot of fun. In the cast, everything is kept fresh by the fact that there are new members coming in which is really fun. Every time someone new comes in we are all like "oh wow, I hope this person is not a diva" or "I hope this guy is really easy to deal with." And we have been really, really lucky because we just have a really good group of people. I think Linda, Larry and Patrick really set the bar last season because they are so close to each other. They have such a great rapport with each other and I think that is something we all aspire to.
Are you surprised how well the public has received this? What do you think about the second season for you? Do you see even bigger things for yourself and the show?
Josh Henderson: Well, bringing a show back that was so well loved originally worldwide, it can be a little nerve wracking. In the cast all of our main goals was that the fans of the original were satisfied with how the show is 20 years later. So there was a big weight on our shoulders but I think that the writing and everyone on the cast... we just take the show so seriously and know how important it is. Weíre just really lucky to of have the writers. I was really proud of the show so Iím so glad that for the most part Iíve seen nothing but positive feedback from the fans. This new season, obviously weíre going through a lot. Itís going to be a big year for the show. Everything the first season had this season I feel like is on steroids compared to the first season. Everything is just hardcore. One thing happens and then another thing happens and then all of the sudden it literally... it keeps you guessing which is a good thing.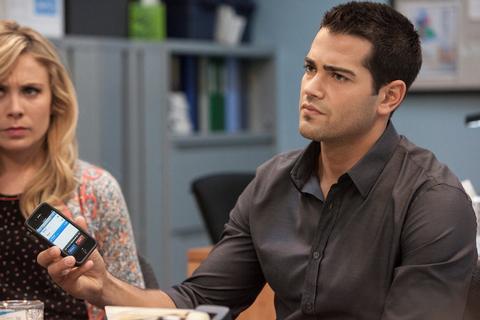 Jesse Metcalfe: This is an incredible opportunity for me, my first ever lead part on a series where I really feel a responsibility to make sure that every episode is everything it can be. It's interesting. I bring a lot of myself to the characters I play. But I think that playing any character serve a cathartic experience too. It's almost like you learn things from your character or you become more like you character the longer that you play him. Christopher's a very noble character. He's really at the moral center of the show. He's incredibly ethical and oftentimes heroic. He's really the guy that selflessly tries to serve and protect his family. It's been a great acting turn for me. It's really stretched me as an actor because there's a lot of high drama, a lot of really emotional scenes.
Jordana Brewster: On the one hand I feel that with just the ambience on set because I think season one we felt like we had something to prove. We were a little bit nervous. We didn't all know each other. But now the crew and the cast we all know each other really well. We are like a big family and I think that relaxed atmosphere also really just helps us do better work. The writing has just gotten more... I mean the stakes are raised, there is more drama. There are more crazy relationships and really fun characters that are coming out of the woodwork. So it is a really exciting show to be a part of.
We last left off Rebecca... or we thought it was Rebecca... was in quite a sticky situation. Can you tell us or tease us a little bit about what to expect this season for your character?
Julie Gonzalo: Yeah. Well you can expect the truth from her this time around. It's revealed that her name is Pamela Rebecca Barnes. She is Cliff Barnes' daughter. So I think that right off the bat - right off the gate on season two she's coming clean. She's coming clean to everyone. This is who she's going to be. So you finally get to really get to know this character for who she truly is and not the mystery that it was last season. There's a lot of things happening. I think that the beauty of her being honest and the audience seeing the honesty in the character is that there's many different levels to her, There's vulnerability, there's revenge. There's a lot of things that I get to play with this year.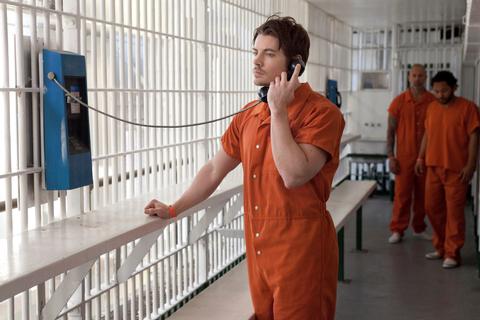 At the end of last season John Ross was pretty angry and he had given up on taking the high road. He asked JR to help him take the low road. Where does John Ross stand as the season opens?
Josh Henderson: Season two takes place about a month after we last saw the Ewings at the end of season one. John Ross went to this very angry vengeful place right after Elena's mother brings him the ring back. Now heís all alone and if anybody gets in his way heís going to take them down. That was his attitude at the end of season one. Season two picks up a month later. He has chilled out a little bit and he has a different approach. I think that he still wants to take over Ewing Energies, thatís his goal, but he knows that he canít just be guns blazing angry all the time. So he has a different tactic. He has chilled out a little bit. He wants to kind of fly under the radar a little more. But heís definitely working on a big plan.
The first couple of episodes you see Elena really want to make her spot in the company. Is that a sign of things to come this whole season? Is Elena going to kind of step up and want to kind of make her own little spot in this world?
Jordana Brewster: I think so. Elena is very ambitious. She definitely wants to prove herself. Last season a lot of her time was spent being torn between two guys and not knowing exactly what to do. Now that everything is okay on the home front for a little while at least she now can focus on her business career. What is really fun about playing Elena is she is one of the only characters on Southfork that has a moral code and isn't willing to sacrifice it to get ahead. It is really fun to play her navigating, wanting to succeed and wanting to thrive and wanting to make money and yet not wanting to sacrifice her values to do it.
So much about the show is with the strife between Christopher and John Ross. I'm curious in the second season if we're going to see any complications with Christopher and Bobby because they always seem to be on the same side. I'd be curious where their relationship is going.
Jesse Metcalfe: Well their relationship... they were a bit at odds in the first season. But they're pretty much on the same side here in the second season, at least thus far. It becomes a very tricky situation with the running of Ewing Energies because some other players become involved. Also Sue Ellen becomes more involved with Ewing Energies. We also end up bringing Jordana -- Elena -- on in a bigger capacity. We need to stay on the same page and stay a tight knit group more than ever.
How has your life has changed both professionally and with the fans since you've been starring on Dallas?
Julie Gonzalo: Oh well, I definitely have a lot more fans. (laughs) It's really great. It's just nice. It's just really nice when you put your work out there and people really respond to it. You get the Twitter followers or the Facebook people or just emails and fan letters. It's really nice when it's very positive and wanting to see more of your work. To be honest with you, it doesn't really change my personal life. I'm still the same person I was, you know, 20 years ago, 10 years ago. I don't really change whether I'm on a hit movie or a hit show or a hit something. But, even in industry world my peers get to see my work on a weekly basis. As an actor the goal is to just keep working. As long as I have a job, I feel blessed. It's been a really great run to have such an amazing show to work on.
Josh Henderson: Well, Dallas has definitely changed my life. So many people around the world obviously knew Dallas before we even brought it back. Being a part of it has really I guess put me and my name out there worldwide, which is great. I was born in Dallas so I just feel so lucky to be a part of the Dallas television show and getting to come home and shoot the show here. It has definitely changed my life, my outreach to people. Theyíre very passionate. Fans of the show are very passionate, especially the fans of the original. So it kind of puts you in almost more of like an intimate place with these people that you have never met because theyíre so attached and there is such a nostalgic aspect to Dallas for them. What was always great about Dallas is it has brought it to a new generation with the four younger members of the cast reaching into our fan bases.
Jesse Metcalfe: Honestly life hasn't changed that much. It's just nice to be on a show that people are watching and to be working with such an exceptional group of people. I feel very lucky. This is my first opportunity to be a true lead on a series and in part carry a series. I take this job very seriously. I consider it one of the biggest jobs I've ever had. I've been enjoying every minute of it. But not a whole lot has changed for me personally.
It sounds like you guys all have a really great rapport. What is going on behind the scenes? Who is hanging out? Are we listening to music? Is there anything that you guys do to chill?
Jordana Brewster: Well we are kind of forced to hang out because we all live in Dallas so it is like our little family home away from home. Julie and I hang out a lot and I go shopping with the costume designer who I adore. I have lunch with Linda at her favorite restaurants and shops in Dallas. Jesse loves going... he is a really great music guy and he knows exactly what shows are playing all the time and like what cool bands to go see. So I do that with him. When my husband is in town and his girlfriend is in town we will go out to dinner. And we also kind of dorky. We will all get together and watch shows like the Golden Globes together. So it is really nice being able to be on location because you just end up relying on each other.
Okay so when you are all there do you all stay in the same place around each other? Or I mean do you take an apartment for six months a year?
Jordana Brewster: Yes well that is one of the challenges of being on a TV show is you have to find a lease for only six months and that is really, really tough to find. I have lived in different place for each season and that kind of keeps it fresh and it is fun because you get to discover a different part of Dallas. We are all spread out. We are not all living under one... it is not like Melrose Place, Dallas on Melrose Place. It is not like that at all.
You get to butt heads with Christopher this season. That must be fun. But you also get to have a different kind of a connection with John Ross, a more passionate connection obviously. How fun was that?
Julie Gonzalo: Well without revealing too much... I love Josh. Josh and I get along really well. It's fun to work with him. I do butt heads with Christopher. Obviously this year we're in the middle of a custody battle and all this stuff that's being revealed this year that he didn't necessarily know last. What's fun about working with Josh and his character is the fact that they very much operate on the same level. They do see eye to eye in a lot of the goals that they want to reach. So it's been fun as a character to play with somebody that's your same level. As an actor, I love both. I think Jesse and Josh are really great talents and they're just fun to be around on set. We're all very, very lucky. So we all really genuinely really enjoy each other's company.
The original Dallas was one of the original water cooler shows where everyone made sure to see it every week. I was wondering just growing up what series did you follow religiously?
Jordana Brewster: When I was a teenager it was still appointment television. There was no DVR or TiVo so I had to be home on I think it was Wednesdays night to watch 90210 and Melrose Place. I loved My So Called Life. That was always one of the shows I really loved. When I was younger, when I was like ten, I remember watching TGIF every Friday night. It was Step by Step, which oddly enough is Patrick, so I know Patrick more from Step by Step than Dallas. And I think Boy Meets World was also part of TGIF. That was definitely appointment television as well.
Do you have any fan stories different from other projects youíve done? Dallas fans, how are they different?
Josh Henderson: Leading up to this I always played a teenager for the most part. I had a film called The Jerk Theory and Step Up and 90210 and Desperate. I was always playing a teenager, so my fan base was very young. Now it has broadened to this kind of monster that is the Dallas fan base. So it has definitely changed my life. No matter where I go Iíve got to be ready for a picture. And you know what, I think itís great. At the end of the day people are really happy with the show and Iím having a blast. It has changed my life for the better and I hope I can continue to do this for a long time.
You were really young when the original series was on. Were you familiar with the original series when you were cast for the role? And now what is it like as an actress to be part of such an iconic series?
Jordana Brewster: I was definitely aware of it. I was excited when my manager called and said they are rebooting Dallas and it is a continuation. I was very excited because of just the built-in anticipation. I knew it was a really fun show and tonally it was really fun. So I was very excited to be a part of it. Even now, I watched about three or four seasons on DVD [of the original series] and it is really fun to be watching. I have to be really vague about this because this is plot point I absolutely cannot give away. I am watching a character do something that alludes to the original Dallas. I get really excited in the role of participant. I am an actor on the series but I am also watching as a fan. And I get really excited about the fact that they can call back certain characters and call back certain storylines from the past. I think that is a really fun thing to be a part of.
You alluded briefly to Christopher feeling abandoned by his mother. Will we learn any more this season about what happened with Pam in the last 20 years, where she's been and what happened with her and Christopher?
Jesse Metcalfe: Yes. Yes we will. Unfortunately I can't tell you much more than that. I'm sorry.
How important is it for you to live tweet during the episodes and interact with fans based on this new season?
Jesse Metcalfe: We've all made a very concerted effort to be part of social networking in supporting this show. I wasn't even on Twitter before the first season or maybe I had one established but I had never used it. I really love it. I really love getting that instant feedback from the fans letting us know what they like and what they didn't like. It really plays a large part in the publicity strategy for our show. A lot of tweeting during episodes has been great. I think the fans really enjoy it.
How will JRís death affect John Rossís plans for Ewing Energies?
Josh Henderson: John Ross and JR, [when] they left off season one John Ross was threatening him saying "if you screw me over, Iíll put you back in that retirement home where you belong" because he was so angry. Now, he realizes that heís not ready to do it on his own. He still needs his father. His father JR is still the man and John Ross is still learning really. As John Ross wants to take over everything on his own, he is still smart enough to be able to utilize people around him whether itís JR or itís Sue Ellen. Like season one, he likes to try and use everybody as chess pieces. He keeps them in his pocket for when he needs them. With JR, they were really kind of ready to lock hands and go at Ewing Energies together. So obviously John Ross as well as JR, he always had something in the back of his mind, a plan ahead of this plan. But everything is brought to a halt. I think heís going to feel very, very lost and unprepared with JRís early exit. Itís something that is painful for him. He was not expecting this. Itís going to cause some unbelievable emotions and actions and stuff to come out of John Ross.
Your character went through a lot of changes, a lot of events last season. I've seen the first two episodes this season and she's very different. Can you speak to the changes she went through and how it affects her?
Julie Gonzalo: Yeah. Absolutely. Rebecca, the character last season, was playing parts. She's a con artist. I think that she was just trying to make her father proud in many ways. This year that change is that is now herself. She is now her true self. She is Cliff Barnes' daughter. Her name is Pamela Barnes. She walks into a room and is now who she needs to be. There's a lot of honesty behind the role this year. That's the beauty of scenes such as the honesty in a role. There's going to be a lot of revelations this season that are going explain why things happened the way they did for her and why she did the things she did last season.
How will Elena's decision to rekindle her romance with Christopher affect her business deal with Sue Ellen?
Jordana Brewster: It will definitely affect it. I don't know how much I can give away but as we know, Sue Ellen is very territorial and she is definitely a mama bear. She puts John Ross first. So the relationship between Sue Ellen and Elena definitely changes. That was something I was a little bummed about because I love Linda and I love working with her. It is very difficult to have to be in scenes where we are not [getting along]. I mean it is physical but it is fun at the same time. It definitely changes the dynamic.
In terms of the relationship with John Ross and JR, is John Ross going to be elevated to become more of a threat, more of a villain in JRís absence? Or are they going to bring in other heavies to fill that void?
Josh Henderson: Season one started John Ross on this path of really wanting to be just like his father. Wanting to follow in his fatherís footsteps, make his father proud and hopefully Ė if he could Ė outdo his father. But he was really starting to develop a relationship which he never really had growing up with JR. His reaction to when JR leaves, itís such a painful and vengeful moment. Itís going to take him probably to a very dark place. When it comes to villains on the show, Harris Ryland is still around and obviously Cliff Barnes is still around. Weíve got these guys that are kind of coming after the Ewings. But really once JR is gone John Ross is really on a dark mission. What that mission is I donít even know yet because weíre still shooting that part of the season. Weíre basically in the middle of shooting right now like episode 8. So I donít know where heís going but I know that heís going to be in a dark place. Heís definitely going to be vengeful and coming after you. Heís going to be ready to take some heads. So weíll see when it comes to in general the next big villain but heís definitely following in his fatherís footsteps. He wanted to continue learning from his father but now his father is gone so heís going to take what he has learned and grow.
As an actress it must be really tough for you to play that character because you're pulling off a con that everyone believed. I certainly believed as a viewer that she was indeed in love with Christopher. And I would think in some strange way she still is. But as an actress how do you reconcile all that stuff in your own head? And then how do you relate to it?
Julie Gonzalo: I can relate into part of that, in the first season she really was in love with Christopher. She really did fall for him. I think that as a character, her true character's being revealed. You can sense that there's a childlike behavior in her. I think that that, you know, she really did fall in love. As an actor, I can relate to that. I can relate to falling in love. I can relate to a lot of things. Truly I don't have anything in common with Pamela this year to be honest with you. I think that you get to find out a lot of why she does what she does. She's coming from a very strange place. I don't find her to be a mean-spirited person. I don't find her to be a villain in any sense of the word. I think that she's trying to make her father happy. It's a lot like John Ross and his character. Truly trying to please his father. Yeah and do the things that you were programmed to do in a way, since she was a little girl. Obviously I had a very different upbringing than Pamela did. But as an actor that's the fun part for me. I get to explore that and I get to go into different levels that I've never been in. I'm like well this is great. What I loved about playing last season and this year is the fact that there is a level of vulnerability and there is a level of a child inside of her. Yet she's still going along with the things that she has to do. It's going to be fun to discover the real Pamela this year.
At the end of last season Elena had broken her engagement with John Ross and became engaged to Christopher. As the season opens is she still torn between these two guys? Where is her mind between these two men? Does she still love both of them?
Jordana Brewster: No. I think she really gave John Ross the benefit of the doubt throughout season one and she was very torn because the love of her life was married to someone else. But I think once John Ross crossed her that's it. Elena deserves a little happiness, so after spending so much time going back and forth between Christopher and John Ross she is very, very happy to just settle in a little with Christopher.
Great I can't wait to see whether or not that works out for her. Thanks.
Jordana Brewster: I know me too. We are only on episode nine just so far it's been smooth sailing, but who knows what's ahead.
Youíve become a bit of a - I hate to use the term but a bit of a sex symbol. I was on the Internet the other day and they have now like Team Josh and Team Jessie.
Josh Henderson: Yes thatís pretty funny.
How do you take all of that? I mean, itís got to be flattering in one part but then do you take any of it really seriously?
Josh Henderson: Things are going to happen. Youíve got all these films out there whether itís the Twilights with Team Edward or Team the other guy... youíve got these. At the end of the day, if people are talking about you and enjoying what youíre doing... or enjoying it but hating you as a character... thatís really what we want to do as artists and actors. We want to make people feel. Whether itís we want to make them excited or we want to make them angry or we want to make them emotional. Thatís our job. If weíre doing that I think that hopefully weíre doing our job right. So I do get a lot of responses and opinions and stuff from Twitter and Facebook and I really appreciate it. I try to look at as much of it as I can just to kind of know how people are feeling. But at the end of the day you also canít always take it to heart because not everyone is going to like what you do or not everyone is going to like your character, especially if you do things like John Ross. But oddly enough I get a lot of positive stuff and people enjoy watching the show and enjoy trying to guess what John Ross is going to do next. So I love that. I love the aspect of being able to keep everyone guessing and heís so unpredictable. At the end of the day Iím very appreciative that people are enjoying it and watching and I hope that it continues.
There are a lot of fans out there on team Rebecca. They completely have loved you the first season and they want to see Rebecca or Pamela reunite with Christopher. Do you think there's any chance of that happening? And is that even on her agenda this next season?
Julie Gonzalo: You know, to be honest with you, I don't know. Anything can happen. We find her obviously revealing her true identity but also is pregnant with Chris' baby. So there's a battle going on between the two. But I think that true Dallas, anything can happen on the show. You never know where they're going to take us really. At this point you do find Christopher and Elena reconciling. So there's different things. To be honest with you I have no idea where the writers are going. I know that we're obviously stuck in a bit of a custody battle. There are tense moments between Christopher and Pamela at the beginning of the season but it's not always going to be that way.
You kind of have the most enviable role on TV today I think being able to bounce back in love scenes with Jessie and Josh. I am curious how different is the dynamic between you guys as actors when you are in those moments together?
Jordana Brewster: Well I am not bouncing quite as much. I am not hopping beds. I am staying put for a little while which is a nice change. But do you means in terms of like just doing a regular scene versus doing a love scene? We will all assume that is what it is. You know it is nice to do those kinds of romantic scenes with someone you know on one hand but it can be a little more awkward because at that point the actor feels like your brother in some ways. On the other hand, you keep it really professional and I have had a really good time doing those kinds of scenes with Jesse and Josh because they are both really respectful. It is a good part of my job. I am not complaining.
I know the season opens only about a month after last season ended. How dangerous is Rebecca right now? And is Christopher still vulnerable to her being that she's the mother of his child?
Jesse Metcalfe: Well she's dangerous. She's dangerous because she has the backing of her family and of her father. Barnes Global certainly has a lot of money and a lot of power. He's also still emotionally vulnerable to her. After all she is the mother of his children. They're stuck in this bitter custody battle over the unborn twins. It gets pretty ugly.
In season one Elena and Rebecca were really kind of polite to each other but there was always that tension sort of brewing underneath the surface. Now that the relationships have changed what can we expect from Rebecca or Pamela and Elena's relationship this season?
Jordana Brewster: Well I was really hoping the gloves could come off. Maybe they still can at some point, because if you think about it, Rebecca is the reason that Christopher and Elena weren't together in the first place. Her brother sent that email and now she is pregnant with her fiance's baby. So it is just a really contentious relationship. But because she is pregnant with his baby and because they will be a part of Elena's life presumably she has to be civil to her, which is so frustrating. I think it is really difficult. But most of the animosity is below the surface for the time being anyway.
Is Pamela's quest for revenge against Christopher and the Ewings more about pleasing her father Cliff, hurt that Chris is still in love with Elena or a little bit of both?
Julie Gonzalo: I think it's a little bit of both. Pamela has grown up hearing... I mean obviously Cliff has never had any nice things to say about the Ewing family. So I think that she grew up listening to that. She grew up listening to her father have this huge feud with the Ewings. In a way it's like she was programmed to please her father. She wants nothing but to please her father and to have his approval. I think that most of the reason why she went on a two year con to trap Christopher into marrying her and all that stuff is because of her father. Truly she did fall in love. I think she really did fall in love with Christopher in the first season and, you know, it's one of those things. She is hurt. She definitely is hurt with the fact that Christopher never would have loved her as much as he loved Elena. This season you do find a lot of that. But you can see the other side of that - being torn. Being torn in doing what she needs to do for herself or what she needs to do for her father. I get to play a lot of that this year and which is really fun for me. There's a little bit of everything when it comes to wanting to get back at them. Not always going to be the case though. I do have to add that.
You talked a little about Elena's relationship with Christopher. Is it difficult to go from one extreme to the next? Show your affections to Christopher and then like the next week you are all in love with John Ross back and forth?
Jordana Brewster: She is not ping ponging anymore. Last season the attraction towards and the love for Christopher was always there it is just that she couldnít be with him because now he was married to Rebecca. Christopher being someone with integrity and values didn't want to divorce Rebecca. So she kind of was between a rock and a hard spot. That made the transition from John Ross to Christopher very easy for her because that was always there regardless. It is not like she ever stopped loving Christopher. They just weren't able to be together because it was all circumstantial. So, no, I don't have trouble ping ponging between the two or I didn't at least. But now that is over and she is mainly with Christopher and she is very happy for the time being.
At the end of last season Christopher had a number of enemies, in addition to Rebecca, the Barnes Family, John Ross is pretty mad, the Highland, all sorts of people. By aligning herself with Christopher is Elena going to be sort of the sights of the enemies and we will see her in danger at all?
Jordana Brewster: I think if you are in the mix, if you are living in Southfork and working at Ewing Energies and in business with the Ewings you are in danger regardless of who you are sleeping with. So I think yes, she does have to watch her back. And I think she knows that. She is a very smart woman. She knows that she has to be wary of whoever she comes in contact with, with the exception of Christopher and Bobby.
It has been announced that Elena's brother is going to come in during season two. Can you talk about that and how that might change the dynamic?
Jordana Brewster: Well what I love about Drew Ramos coming back is... well first I really like the actor playing him. Kuno [Becker] is really fun to work with. I love that it brings out a whole different side of Elena. I mean everyone knows no one pushes your buttons like family. Her older brother really pushes her buttons and forces her to be very adversarial because he is a bit of a bad boy. He usually causes trouble and that is how she views him initially. So it has been really fun to be able to show that side of Elena.
Last season Christopher tried his best to be on the side of right in order to get ahead in business. This season will Christopher start to become a little cutthroat when he goes up against his Uncle Cliff and Pamela and JR and John Ross?
Jesse Metcalfe: He definitely starts to consider compromising his ethics. He certainly ultimately does dance on the dark side a little bit. He's really forced to in order to compete with everyone around him being so manipulative. So yes, you're definitely going to see a darker side of Christopher come mid season.
Since the show is like known for its bad guys do you wish you weren't such a goody two shoes on the show?
Jordana Brewster: Sometimes I kind of want I want to be like "Well I just feel like she is so, so good which is, you know? I don't understand why she is taking that but..." On the other hand I think it is also great to play a character where she is incredibly ambitious and driven and yet she is not willing to sacrifice her core morals. I feel like with the exception of Bobby everyone else is willing to throw someone else under the bus to get ahead. So it is kind of nice playing that redeemable character and someone that other women can look up to.
Christopher seems like the really good guy with the strong moral compass like Bobby. But you can't be a character on Dallas without having skeletons in your closet. When they appear they can come out of left field. If it were up to you, what kind of skeletons would you put in Christopher's closet?
Jesse Metcalfe: I think it's obvious from the character that we've established in the first season what he's grappling with. I still get into the character in the same way. I think Christopher is really defined by his need to prove himself as a Ewing and the baggage of being abandoned by the only mother that he's ever known. I think that's the fuel for his ambition. That's the source to his ambition. So, anything can really come out of that. He could have a substance problem. He could fly off the handle. I mean he's already proven himself in the first season to be pretty temperamental at times and very emotionally raw at times. I don't really know exactly what skeletons are going to come out of Christopher's closet. I can't imagine they'd be that earth shattering. But, he definitely has some edge to his personality and certainly there's the propensity to go to the dark side.
What is it like playing such a bad guy?
Josh Henderson: If I had to describe it in one word it would be fun. Iím actually a very laid back nice person in real life. I put everyone else before myself which is how I was raised and who I have always been. Thatís just who I am. Being able to step out of that and play a character that is so conniving and scheming and willing to do whatever it takes to get what he wants, itís something that Iíve grown to have fun with. Thatís something that Larry taught me in the first season. He said, "If I can tell you one thing about being not only a Ewing, but John Ross or someone like his father, [it] is that everything he does, he has fun in it. Larry had fun with everything he did. Not just playing anger all the time. John Ross was always backed into a corner season one. He was always like trying to backpedal and figure things out so he was always frantically hoping to not screw up. Now season two he has chilled out a little bit and he is taking his fatherís advice. Iím having fun with it. I'm so fortunate to have this role and to have been able to watch Larry in the role of JR. Now that he is gone, I can hopefully have JRís spirit living through me. Continuing to grow into what might be a new... basically not the new JR, because no one is JR... but fearing that role of my father is gone, Iím going to be my fatherís son and no one is going to stop me. Iím having the time of my life and I feel very fortunate to be able to be a part of the show.
CLICK HERE TO SEE WHAT JESSE METCALFE AND JOSH HENDERSON HAD TO SAY TO US IN 2012!
CLICK HERE TO SEE WHAT JORDANA BREWSTER HAD TO SAY TO US IN 2006!
Email us Let us know what you think.