Former lead guitarist in '60s hitmakers The Grass Roots, Creed Bratton has carved out a successful career on NBC's hit comedy The Office playing a strange and wacky office worker (who often has the best lines) named… Creed Bratton. But despite his newfound success on the boob tube as Dunder-Mifflin's favorite eccentric, he's never lost his love for music. Today Creed Bratton is bouncing back in a big way with his latest CD, Bounce Back. Garnering major coverage in Rolling Stone and the New York Times, the CD is a delightful mélange of winning folk and rock grooves, jumpin' rhythms, memorable wordplay, and dreamy soundscapes.
At age 67, Creed is having the time of his life. We caught up with the charming and likeable actor/musician on the set of The Office, located in a non-descript industrial cul de sac of LA's San Fernando Valley, populated by grimy auto shops, a plumbing and irrigation company and a laundromat. While the location for this popular series is plain and distinctly unremarkable, Creed's life has been nothing short of a series of remarkable adventures. And the ride ain't over yet folks. Join us for an all encompassing conversation with The Office resident weirdo about his colorful life in the trenches of the entertainment biz.
Creed Bratton's not your real name.
Nope. I was born William Charles Schneider. We talk about that on The Office sometimes. If I ever have bad debts I transfer them to William Charles Schneider. Too bad he doesn't exist. My father died when I was two in World War II and my mother married a few years later to a guy named Ertmoed and I became Chuck Ertmoed. So I was in Europe with this trio called The Young Californians and somebody asked me what I was going to do with my life and I told them I was gonna go back home and try and become an actor. Then I told them my name was Chuck Ertmoed. I woke up the next morning and we were drunk. There was a tablecloth there and I changed my name to Creed Bratton. That's been my name since 1966.
You come from a musical family.
Correct. My grandparents had a semi-professional band called The Happy Timers. My grandmother played drums and my grandfather played guitar. They played all the old Bob Wills Cowboy music. So I grew up hearing that stuff. My mother was a really good mandolin player. My grandparents showed me some chords and then I picked up more by listening to the radio. Whenever I saw anybody play I really paid close attention and learned by watching and observing.
Your goal wasn't to be a musician but an actor.
Right. I was a drama major in college and I came to LA to become an actor. The whole Grass Roots thing just took off. I always played music to make money, because I could. I'd been making money playing music professionally since I was seventeen years old.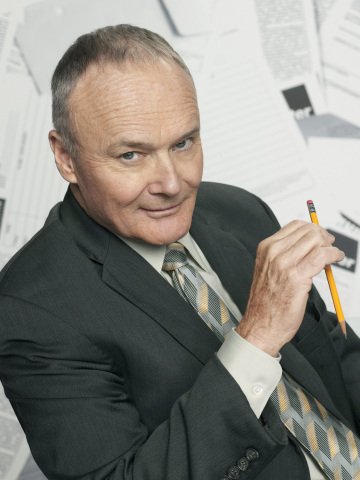 How did you come to join The Grass Roots?
I was playing in a group called The 13th Floor and we were playing around the Valley. I met Warren Entner [future Grass Roots member] in Israel. I was working on a movie called Cast a Giant Shadow. He came up and I was playing with a bunch of guys at a folk festival. He gave me his number and I called him when I got to LA. We wrote a song together called "Beating Around the Bush." Then someone told us there was a club we could play to make money. And I really needed to make money. One thing led to another and we started playing all the time. One of the clubs we played regularly was called Middle Earth, also in the Valley. We also played a lot at a club called the London Fog which was located next to the Whisky A-Go-Go.
When did you change the name to the Grass Roots?
P.F. Sloan and Steve Barri had a band with Bill Fulton, who eventually sang with Tower of Power. Joel Larson played drums. They were called The Bedouins, which is Arabic for "nomads." That group fell apart and they had already cut the song "Where Were You When I Needed You" with a studio band. They had a semi-hit with that song and they needed a band. So along came us. They brought us in and we recorded "Beating Around the Bush" and "Let's Live For Today." Our manager, Jerry Cohen said, "Look, you can go back and be The Thirteenth Floor, or you can take the Grass Roots name, which already had a semi-hit and we'll cut an album with you." So we decided to do that. "Let's Live For Today" was a big top 10 hit. Warren and I played on that, Rob [Grill] didn't. Hal Blaine played drums on that song. From there the band really took off and Rob [Grill] played a huge part because he had a great pop voice. Our bass player, Kenny Fukomoto, got drafted so we put up a sign at the Musicians Union saying, "Touring band needs a bass player." We auditioned a bunch of people but frankly when we heard Rob sing we knew he was the guy plus he was a good bass player too. From there I was with them for the next four or five years. I remember we were playing in Oxnard, California and "Midnight Confessions"' was on the charts. We had just released the Feelings album and on that album we wrote all the songs and played on all the songs too. A lot of people still think it's one of our most honest records. Anyhow, the Wrecking Crew had supplied all the instrumentation for "Midnight Confessions." They just wanted us to come in and put on our vocals and that's one of the reasons why I ultimately left the band. I got frustrated with it. We could play. We knew how to play and weren't given the opportunity.
Who were some of the bands you toured with?
We toured with The Beach Boys and The Doors.
You knew Jim Morrison?
Sure. He was drunk most of the time but when he wasn't he was a very intelligent man. I still talk with Ray Manzarek. I haven't seen Robby [Krieger] or John [Densmore] in a long time. We also toured with Canned Heat, War, The Chambers Brothers. We did shows with Moby Grape and The Young Rascals. We also did a tour with Cream. That was a weird scene because they'd come to the show in different cars. They wouldn't talk to each other. They didn't get along at all. They'd go up onstage and wouldn't even look at each other. But they bashed it out and it was amazing. They fought each other with their instruments. It was like a war going on. It wasn't like they were grooving on their records. To me, you can't be inharmonious and make good music. They were pretty fractious at that time.
When you think back to your tenure in the Grass Roots, what are the memories that put the biggest smile on your face?
I was onstage at the Fillmore West and I'd only smoked pot and drank before that time. Somebody gave me some acid and I tried it. I didn't think it was going to be much stronger than pot. Boy was I wrong. We were onstage and it just hit me. So I played a chord and I saw these color vortexes in the palms of my hands throbbing. I hit another chord and looked over to the speakers. Out of the speakers in my mind's eye comes musical staff paper with the notes written on it. The notes fall off the line sand break on the floor. My band mates told me I walked over and was trying to pick up the notes on the floor and put them back in my hands (laughs). That's how far out I was, I was just gone! And I hear this (imitates Bill Graham's voice saying name very slowly) "C-R-E-E-D!" Bill was livid and he didn't like me much anyway, we had a personality conflict. He was yelling at me and I couldn't play. I had a Nehru Chinese shirt on and dropped my pants – I never wore underwear – and I let that pony dance out in the breeze. (laughs again). Then I walked off stage and started telling the stage crew the meaning of life. Obviously I was connected then to all this esoteric information (laughs). There's so many great times. Rainn Wilson [he portrays the character Dwight Schrute on The Office] tells me I've got to write a book because I've got so many great stories.
Another funny story… At the Miami Pop Festival I dropped acid with Mike [Allsup], the lead guitar player in Three Dog Night, but by that time I was getting used to it. The Turtles were playing and performing "Happy Together." Mark Volman [singer for the Turtles] had this giant afro and had a big star pendant with points on it. So he's singing and the pendant is swinging back and forth and somehow sticks in the side of his head and gets entangled in his afro! He's singing (sings a line from "Happy Together") "Imagine me and you…" He's getting angry because he's trying unsuccessfully to pull it out. Mike and I were next to the stage and thought it was the funniest thing and we're howling with laughter. Mark looks over at us and gives us a look that could kill. Now it's even funnier and we're dying. So the road manager comes up and (laughing) tries to extricate the star from his afro. It gets worse. Mark is trying to sing the song and Howard [Kaylan, co-leader of the Turtles] is looking over nonplussed, almost like he's ignoring Mark. Finally our roadie comes out and takes a scissors and cuts the thing out of his afro. He was not a happy camper. It was the funniest thing we'd ever seen.
Eventually you left the Grass Roots because you felt the band wasn't being taken seriously?
I understood what a great thing it was and I always had the highest respect for the Wrecking Crew, who played on some of our songs. I gave an award to the Wrecking Crew not long ago. From that stage [drummer] Hal Blaine said we were the only band at the time who acknowledged those players and put their names our album. Nevertheless, I really wanted to play on all our records. It wasn't like I thought I was better than these players either because I wasn't it. I made it very clear for me to be an artist I wanted to play on all our records. It was the right thing for me to do as an artist, but the wrong thing to do for as a person who wants to make money.
What happened after you left the band and how did your acting career start to supercede music?
Things were rough for a long time. There was a period when I didn't even have a car. My wife was in New York and I'd get on the bus with my daughter and take her to kindergarten. Then I'd go and do a day shift at a restaurant to make money and I'd jump back on the bus, pick her up from school and bring her home. My sister-in-law lived close by and she's watch my daughter and I'd go to acting classes and study with Charles Conrad doing the Sanford Meisner method. I did that for about a year. I struggled for about 30 years. I was still playing gigs and doing bit parts in movie but it was really about 30 years until I started making real money as an actor. I'd get so close. I did some TV shows like Quincy and worked on the Peter Bogdanovich film Mask, with Cher and Sam Elliott. I played the ticket taker. I was the guy who said, "You can ride but I won't be responsible for the retard here." I was that nasty guy, everybody hated me. So there was a carrot dangling in front of me the whole time.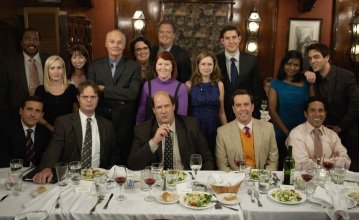 You finally grabbed the carrot when you landed the role of "Creed" on The Office.
I was working on The Bernie Mac Show and one of the directors, Ken Kwapis, was a big Grass Roots fan. He sent his assistant down to Amoeba Records to pick up some Grass Roots vinyl, which I signed for him. Then I heard through Joe Moore, who was out first A.D. [assistant director], that Ken was going to direct the American version of The Office. I was in love with the Golden Glove winning BBC version of The Office with Ricky Gervais. It was brilliant. I was bold and called Ken up and said, "I really want a chance to do this." He said, "We've already cast the show but you're such a quirky guy, maybe we'll find something for you." So I left The Bernie Mac Show where I was starting to do some bits on the show [and went] to working in the background on The Office. Wanting to move forward as an actor and to be in the background on this new show, I really had to weigh it. It was a way to make money temporarily and my guy said it was the right thing to do. So I trusted it. I was there for a couple of weeks and watched all these talented actors vying for screen time. Ken's words to me were "I'll try to work you into the mix." Well, I thought faint heart wins Jack. I gotta do this myself. So I wrote a character loosely based on what would have happened if I'd stayed drunk and stoned as a rock star and ended up working for a paper company in Scranton. I shot a DVD and edited it down with Joe Moore's help and presented it to Greg Daniels.
That's brave.
Very brave. A little while later they came up to me and said, "You know what, you're really a very funny guy, this is really funny stuff." So they brought me back for the second season. I'm sitting there with Devon Abner and Kent Zbornak and they handed me the Halloween script and it was six and a half pages with Steve Carell going at it and playing hardball. I said to myself, "This is it, this is my moment" and sure enough it turned out to be a defining moment in my life. In the Grass Roots I never really made any real money, the record company took it all. The money we made was on the road and that was it.
You've carved out such a quirky and eccentric character on The Office. How much of the character is you?
Well, I'd be in jail if this character was real. There's no doubt that I'm a quirky guy but I'm certainly not as quirky as the character I play on the show. I remember the time I had to stare at Pam's breasts in an episode and she said, "Do you mind?" And I said, "In a moment, I'll get around to it." I was embarrassed and they said I got red faced. She's like my daughter but Jenna [Fisher] said, "Creed, you've gotta do it," so I did.
The rock and roll lifestyle is typically non-disciplined; working on a show like The Office you must be very disciplined. How do you deal with that?
We work twelve hours a day, five days a week. We're in here at 5:45 AM, six o' clock in the morning. The days of wine and roses are long past for me. It's nothing like that rock and roll lifestyle. I just go to work and do my job now and I'm happy to do it. I love it.
Do people ever come up to you and repeat some of your quirkier lines from the show?
There are people that know all my lines from the six seasons. The ones they say the most are "cool beans,", "someone making soup" and "which one's Pam?" There was one guy who came up to me at the airport and he points his finger at me and says one of my lines, "In the Sixties I made love to many, many women, often out doors in the rain and the mud. Is it possible a man slipped in? There'd be no way of knowing." (laughs) I fell on the ground laughing. He did it just like I did it.
The show has paid a few nods to your past career in the Grass Roots.
Yes, on the "Booze Cruise" episode from season two, there's a deleted scene where I get to play guitar and they talk all about the Grass Roots and that I was a member and they even show some photos of me with the band. I get to say that I toured with Janis Joplin and The Doors and now I sell paper.
How do you balance grueling schedule of working on a TV show with music?
I'm always writing songs. I wrote a lot of songs on my new CD Bounce Back right here in this trailer – "Matters Like This," "Then I Think Of You." What I was trying to create sonically on this album was different to an album I did with Jon Tiven in Nashville. It was a pretty cool little album called Creed Bratton. There are some cool songs on that. Jon's a great producer and the sound was really raw. On the new album I wanted to do kind of a smoother, folkier record and wanted my voice to get recorded like I thought it should sound. I played with the Grass Roots at a 35th anniversary of the Whiskey–A-Go Go; Joel Larson and I were the only members to play. Rob (Grill) couldn't make it out so we got this guy called Dan Schwartz who'd played with Rosanne Cash and Sheryl Crow's Tuesday Night Music Club album. Dan and I really hit it off. Years later I'd end up at his house we'd play songs and he loved my original songs. So when I had a chance to play that Grass Roots show he brought in Brian McCloud: he's played with Tears for Fears, Sheryl Crow and Rosanne Cash. I really liked what he was doing too. He introduced me to a guy named Dave Way who had a studio near where I live. I walked in the studio and instantly loved Dave. I got the feeling he was not going put me in harm's way and embarrass myself. I also understand an actor doing an album is circumspect in some eyes. I didn't want people to look at this as a joke because I am legitimate and I have really good songs. So I put together this band with Dan and Brian. I'd heard Val McCallum playing on a Scrantones [the band who recorded the theme to The Office] song. I first met Dylan O'Brien, who's a keyboard player, at an Office convention in Scranton. We also played together when I recorded the song for the "Booze Cruise" episode. So I hit it off with all these guys and we formed a band called The 3 DVBs. We also brought in Dean Parks to play extra guitar and dobro. My buddy from The Office, Ed Helms [he portrays the character Andy Bernard] plays on "Rubber Tree" and "Drivin' the Drags." He's a really good banjo player and we jam in his trailer on Appalachian songs. A wonderful singer from Canada named Tara Holloway sings on the Chet Baker classic "Let's Get Lost" and that turned out really good. It has a really dreamy quality to it.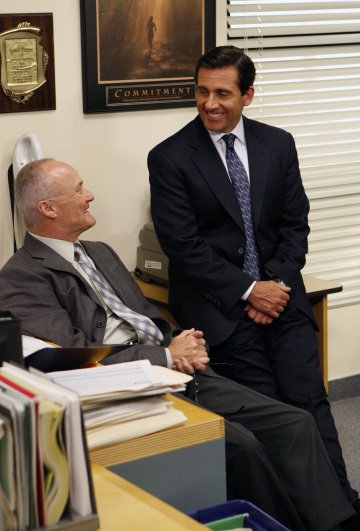 I hear a distinct Band influence on "Rubber Tree."
Yeah. I hear The Band. I hear Dylan and I hear Traveling Wilburys. I don't write a song to do the Creed Bratton template. I write a song and we all go in and serve the song. That's why the album Bounce Back has all different styles of music on it. There's jazzy stuff on there. The song "Change That Channel" is punky and aggressive, a CBGB's vibe. There's mid-tempo rockers. There's Eagles-like country stuff. There's these jazzy ballads. We haven't played many live shows. We played a few shows in LA: Café Largo, Hotel Café, McCabes. We did the Aimee Mann Christmas show. I haven't been able to get on the road because of the show. And I've also been doing a bunch of independent films too. So my day job is an actor but I just love music. I'd like to do another record. I keep writing songs. There's some cool stuff there.
Lastly, if you could whisper one piece of advice in your ear at start of your career what would you say and why?
I'm not gonna advocate anything but at the time in the Sixties it was expected of you to explore. I didn't explore to escape, I explored to write songs. And I joke about it on www.creedbrattonbounceback.com. I say, "I went to the other side of the veil to grab these little chestnuts. The songs made it back but I didn't." That's not true. But I did for spirituality and songs. Then it became hedonistic after a while (laughs) Best advice? For me I saw it in my mind's eye. I saw what I could do. I visualized it very clearly. Once I saw it in my mind's eye nobody could talk me out of it. There'll always be naysayers saying, "Do you know the percentage of people that fail?" I never give up. I'm old school about that. Also I had nothing else I could do very well so that limited me. You need to have a car that runs and a valid driver's license. Have air in the tires and have brakes that work. You don't want to be one of those people who get a call for an audition and says, "Can I get in there tomorrow because my car's in the shop?" It sounds silly but you need to be ready to go like a boy scout. I was ready. In those 30 years, during my down time I was always in an acting class or workshop. I was always working that acting muscle. It wasn't like I stopped for 30 years and then got the role on The Office. I never stopped. It was an ongoing process at all times.
www.creedbrattonbounceback.com
CHECK OUT CREED BRATTON'S VIDEO FOR "RUBBER TREE!"
Email us Let us know what you think.